CAPTAIN PAUL D. BOWDICH, USN
Commanding Officer/Professor of Naval Science, NROTC Unit Tulane University.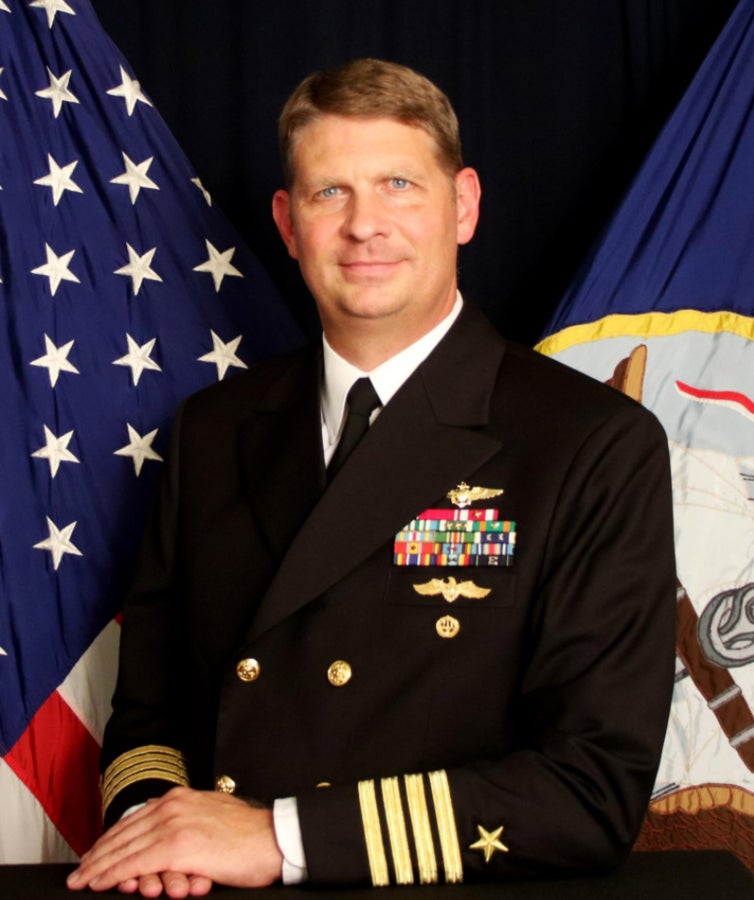 Captain Paul Bowdich is a native of Berkley, Michigan. He graduated from the United States Merchant Marine Academy, Kings Point, NY in 1994 where he earned a dual Bachelor of Science in Marine Transportation and Marine Engineering. He holds a Master of Arts in National Security and Strategic Studies with a focus in Homeland Security/Homeland Defense from the Naval War College in Newport, Rhode Island.
Bowdich was designated a Naval Aviator at Naval Air Station Whiting Field in April 1997. His early flying assignment in the UH-3H and VH-3A "Sea King" included the Fleet Angels of Helicopter Combat Support Squadron TWO (HC 2). He made two deployments to Manama, Bahrain as a "World Famous Desert Duck" and Helicopter Sea Combat Squadron TWO TWO (HSC 22). CAPT Bowdich also made multiple detachments with Commander Second Fleet onboard the USS Mount Whitney (LCC 20) and on the USS ENTERPRISE (CVN 65). Bowdich transitioned to the MH-60S for his department head tour where he was Plankowner of Helicopter Sea Combat Squadron TWO TWO (HSC 22).
Bowdich's disassociated sea tours included Air Boss on the USS Ogden (LPD 20) and Navigator on USS Theodore Roosevelt (CVN 71) in support of Operations IRAQI FREEDOM, ENDURING FREEDOM, and INHERENT RESOLVE.
He served as the executive and commanding officer of Helicopter Training Squadron Eight (HT- 8) where he trained and winged one third of all Navy, USMC, and Coast Guard helicopter pilots as well as various international partner nation pilots.
Bowdich's shore assignments include fleet replacement instructor pilot at Helicopter Support Squadron TWO (HC-2), where he also flew with NAS Oceana SAR, NAS Pensacola SAR, NAS Key West SAR, and Pacific Missile Range Facility (PMRF), Barking Sands, HI. He also was assigned as a coalition force generation officer at CENTCOM J5-CCC, Helicopter Liaison Officer (LNO) to Commander Fifth Fleet in Bahrain, and Executive Assistant to Commander Naval Education and Training Command (NETC).
Most recently, CAPT Bowdich served as the 42nd Commanding Officer of Naval Air Station Whiting Field in Milton, FL.