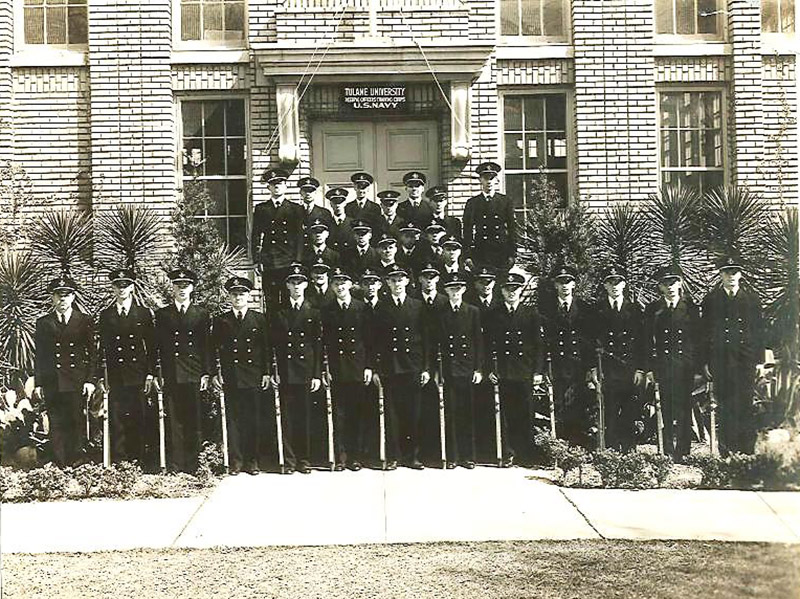 The Tulane Naval Reserve Officers Training Corps was established in 1938 with the help of retired Vice Admiral Ernest L. Jahncke, a former Assistant Secretary of the Navy and New Orleans native. His instrumental role in establishing the Tulane Naval ROTC Unit came at a time when the enrollment of the Paul Tulane College for Men was dwindling due to the buildup of troops for World War II. A 1945 article from the University's paper "The Hullabaloo" headlines "119 Get Degrees, 34 Commissioned," showing the quick interest NROTC garnered at Tulane, even at the height of World War II. The unit repurposed the university's basketball gymnasium and turned it into classrooms, a drill deck, and a home for midshipman training. Generations later, the historic building is still used by today's midshipmen as they develop into Navy and Marine Corps Officers.
Since the unit's founding in 1938, over 2,150 Navy and Marine Corps Officers have been commissioned. Of those officers, 23 have died on active duty, giving their lives in almost every conflict since World War II. Tulane Naval ROTC has the honor to count amongst its alumni over a dozen Flag and General Officers, several judges, an astronaut, and countless successes in academia and business.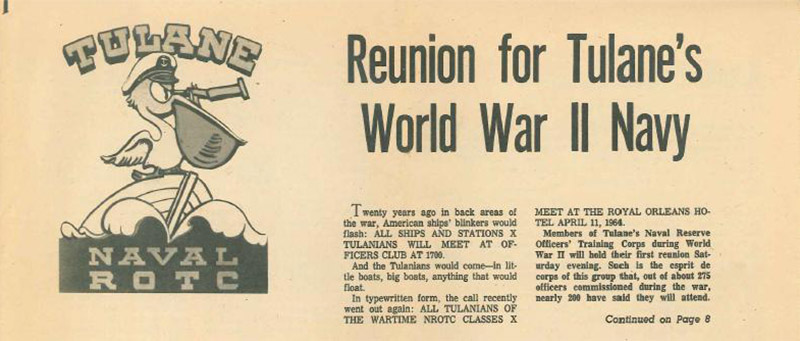 1964: Front page article from Dixie on 5 April 1964 commemorating the graduates of the Tulane Naval ROTC World War II Classes of 1942, 1943, and 1944, with a lengthy piece on their service and a special reunion event.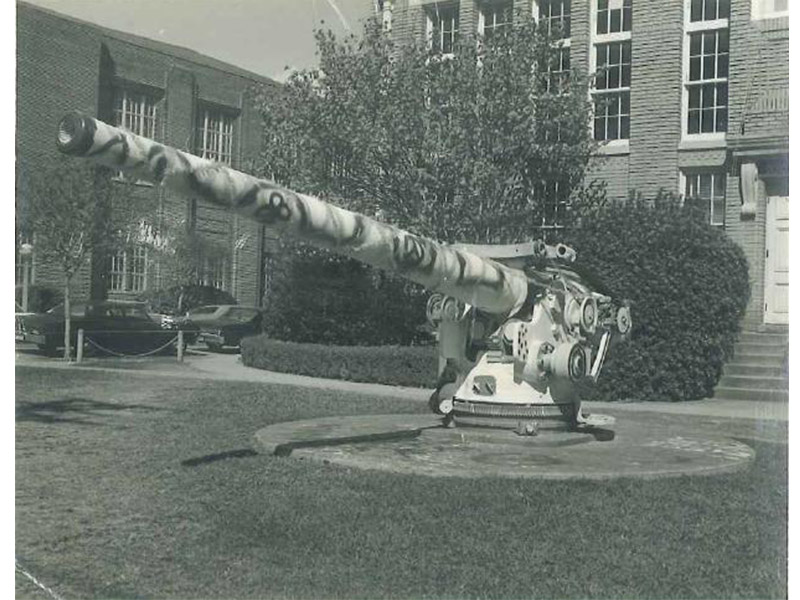 1970s: Strong opinions against the Vietnam War often resulted in protests at all three ROTC units on campus; in this photo the unit's cannon is covered in anti-war graffiti.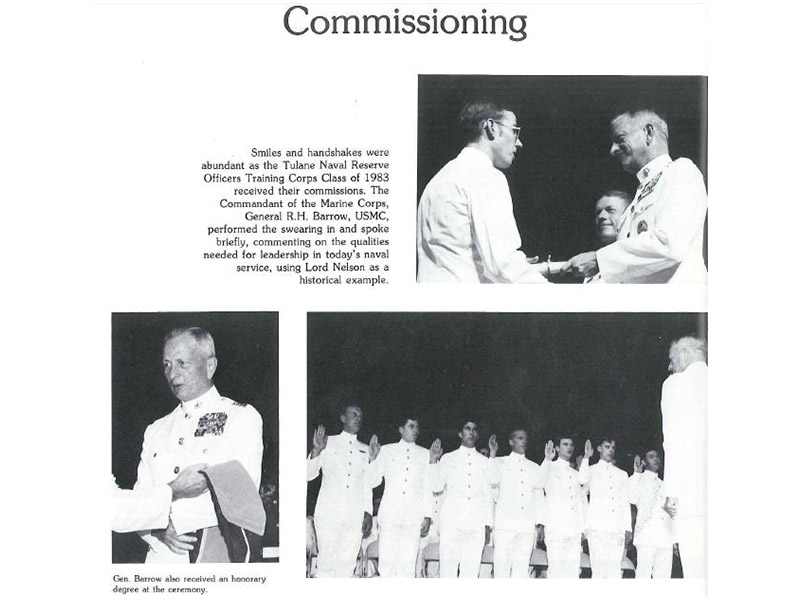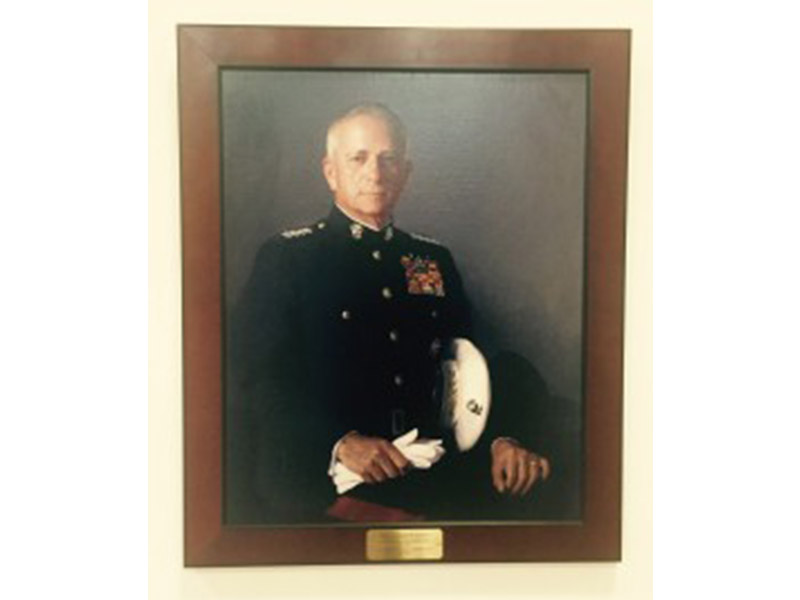 1983: From 1956 to 1959, Louisiana native Major Robert H. Barrow served as Marine Officer Instructor of the Tulane NROTC unit. In 1983, he returned as Commandant of the Marine Corps and commissioned the members of the graduating class. A plaque and portrait of General Barrow hang in the Navy Building in recognition of his outstanding support of the unit until his passing in 2008.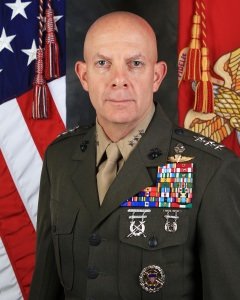 2019: On July 11, 2019, General David Berger, Tulane NROTC class of 1981, became the 38th Commandant of the Marine Corps where he leads our nation's expeditionary branch.
Though it has experienced many changes since its 1938 founding, Tulane's Naval ROTC Unit continues its mission of producing the highest quality Navy and Marine Corps Officers who will go on to serve their country with honor, courage, and commitment.