Every summer, midshipmen from Tulane NROTC and other NROTC units from all over the country attend summer cruises. Summer cruise involves experiencing life in the Fleet, receiving exposure to the various communities of the Navy and Marine Corps, and taking part in training and other opportunities. See below for a brief look into recent summer cruises of Tulane midshipmen:
CORTRAMID:
Career Orientation Training for Midshipmen takes place between freshman and sophomore years. Midshipmen begin their month-long training in either San Diego or Norfolk and will travel to other regional Navy and Marine Corps installations over the course of the cruise.  The primary goal of CORTRAMID is to expose midshipmen to many of the various career paths within the Fleet.  During the summer they will get an up-close look at Naval Aviation, Surface Warfare, Submarine Warfare, and the Marine Corps.
Here our midshipmen experience Surface Week on the USS Kidd(DDG 100):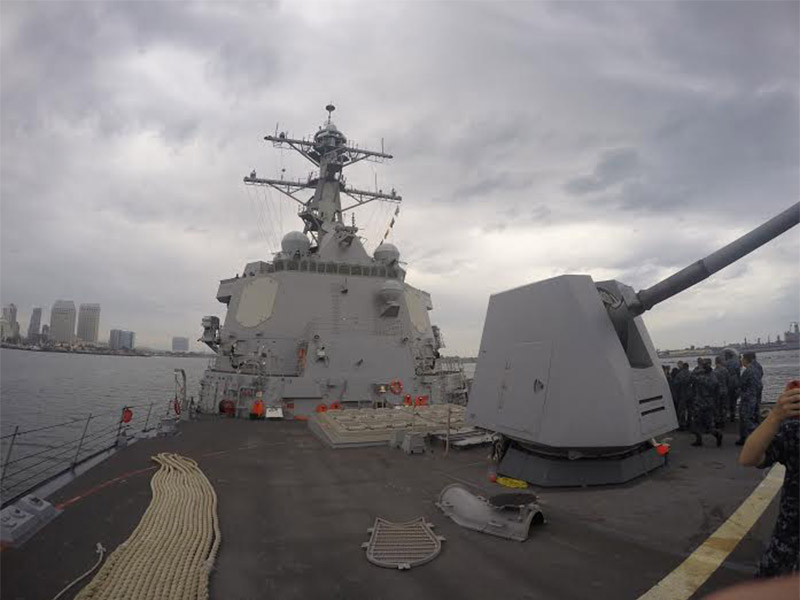 Marine week with an AAV and at the shooting range: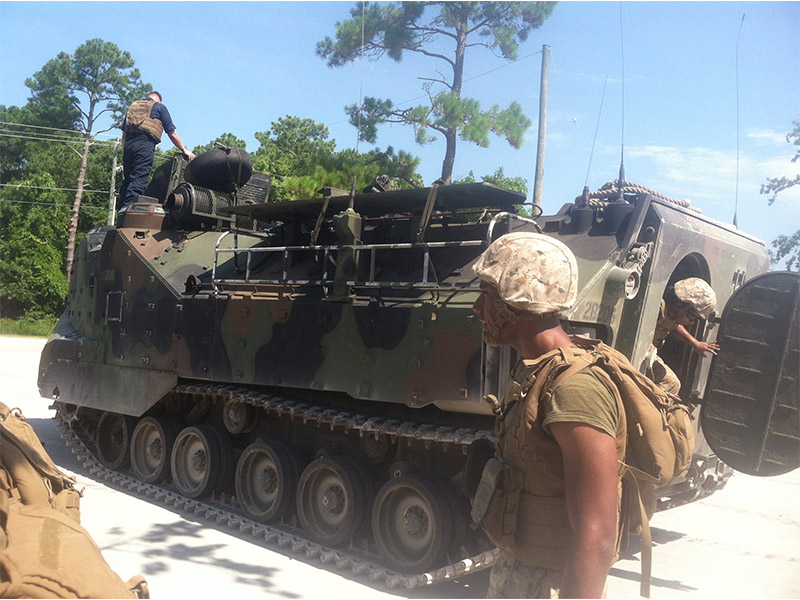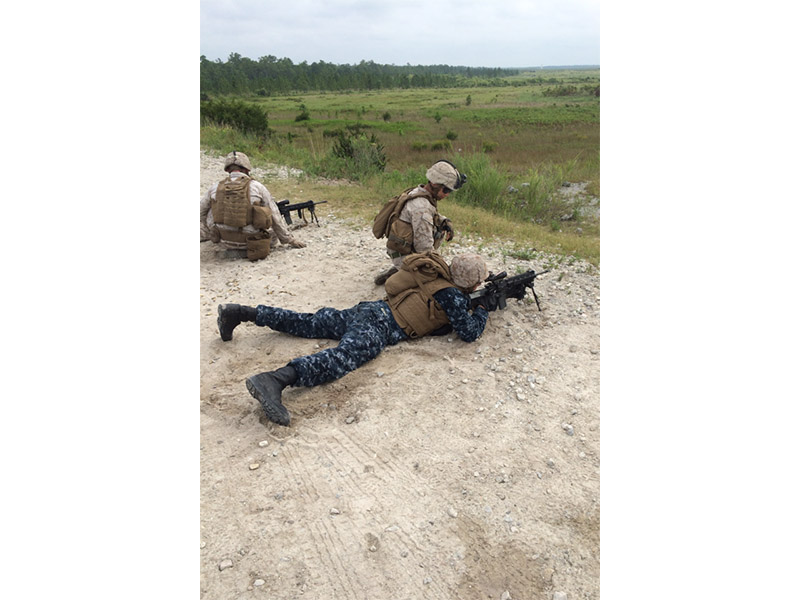 Midshipmen spending time with Naval Aviation in the low pressure chamber and airborne in a T-34C Turbomentor: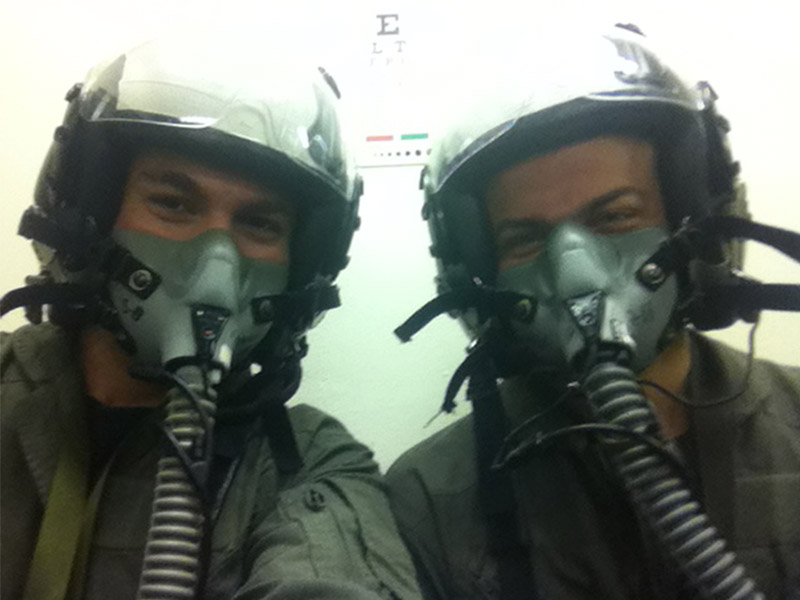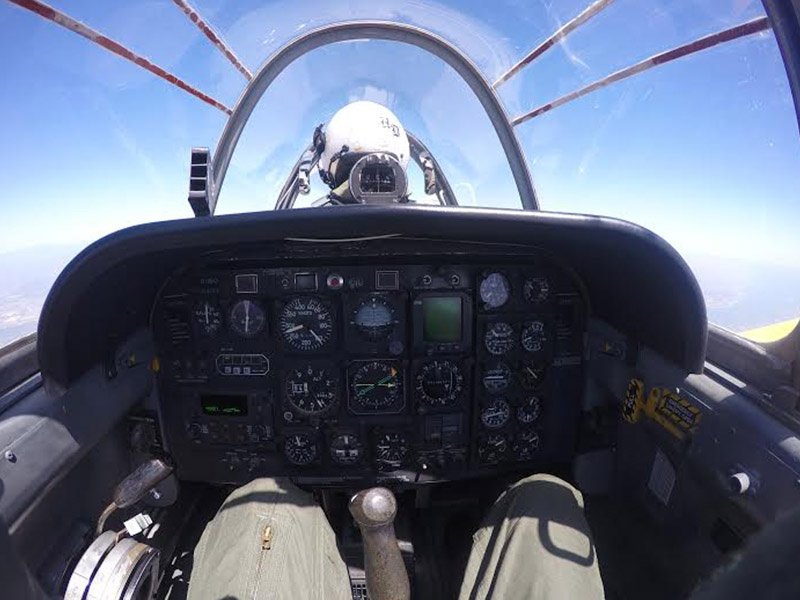 2/C Cruise:
On cruise between sophomore and junior year, midshipmen shadow enlisted Sailors while underway to learn about enlisted life as well as experience the day-to-day routine aboard a US Navy vessel.  Midshipmen have the opportunity to conduct their 2/C Cruise either aboard a surface ship or a submarine.  During their cruise, they will fully integrate with the crew and receive exposure to areas such as the Combat Information Center and the bridge.
Below, midshipmen are aboard the USS James E. Williams (DDG 95). They were underway for one month and had the opportunity to visit the U.S. Virgin Islands.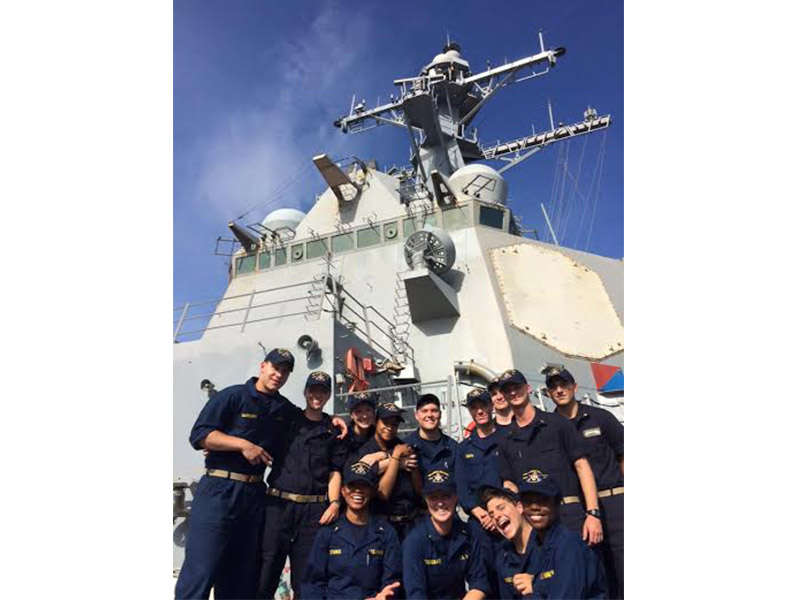 On the flight deck of the USS Iwo Jima (LHD 7):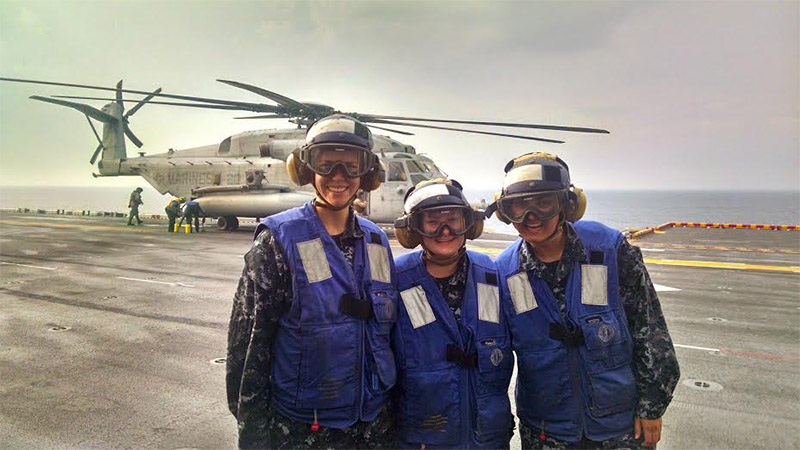 1/C Cruise:
In the summer before their senior year, midshipmen attend a junior officer cruise that is intended to further expose them to the community of their choosing. Cruises are available within the Surface Warfare, Submarine Warfare, and Aviation Warfare communities, and select midshipmen may be able to attend Naval Special Warfare or Explosive Ordnance Disposal training.
Below, midshipmen met the USS Milius (DDG 69) in Singapore on her way home to San Diego from a nine month deployment. They spent three days in Singapore, three in Saipan, and one in Hawaii, in addition to 18 days underway: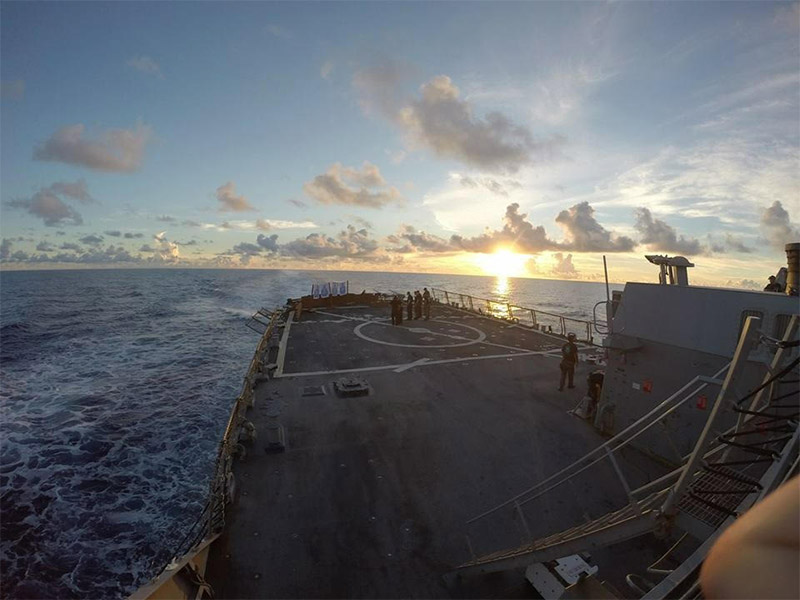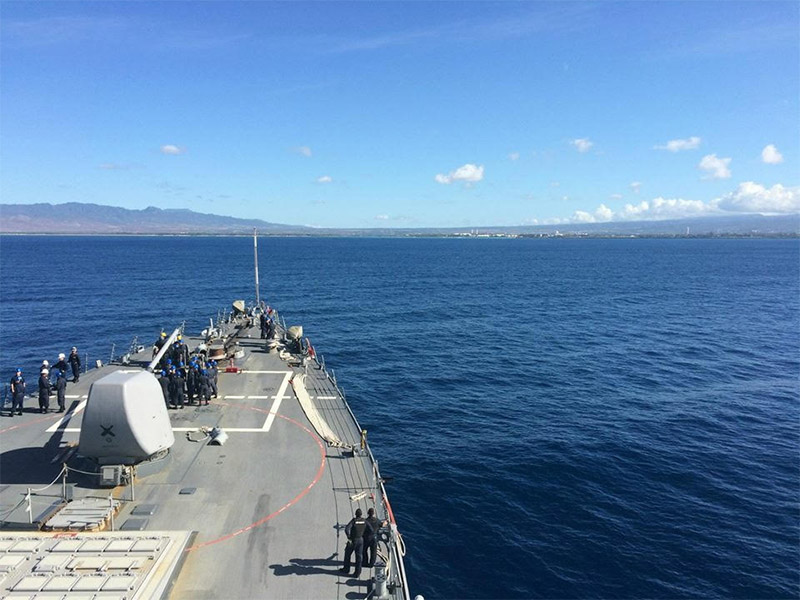 Midshipmen aboard the USS Chosin (CG 65) had the chance to meet SECNAV while in Portland: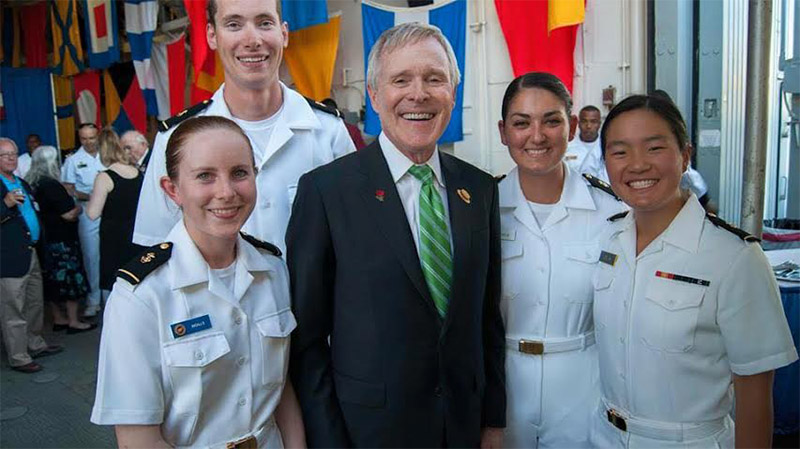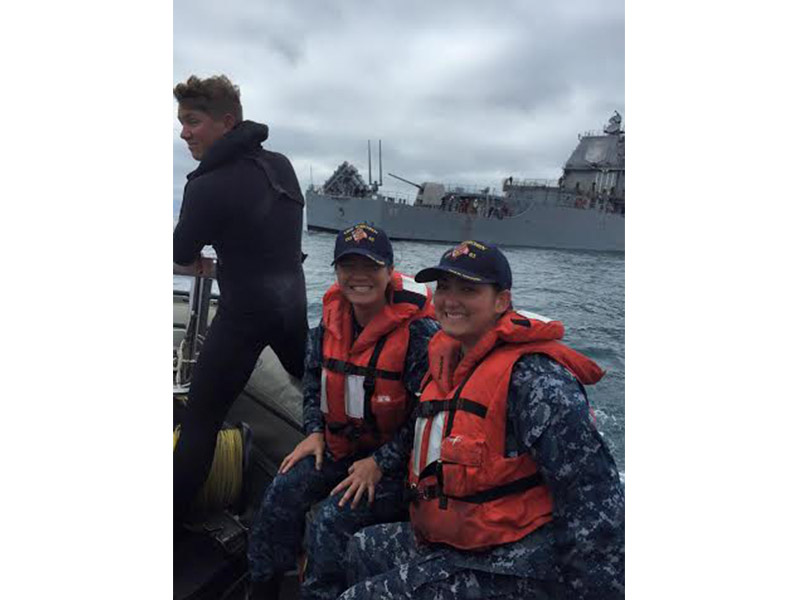 The midshipman below traveled to NAS Whidbey Island and spent time with VAQ-129, the Fleet Replacement Squadron for the Navy's newest electronic attack aircraft, the EA-18G Growler: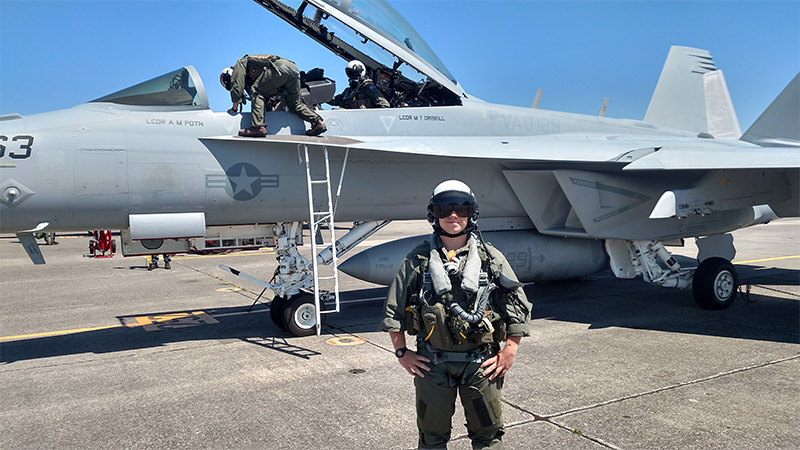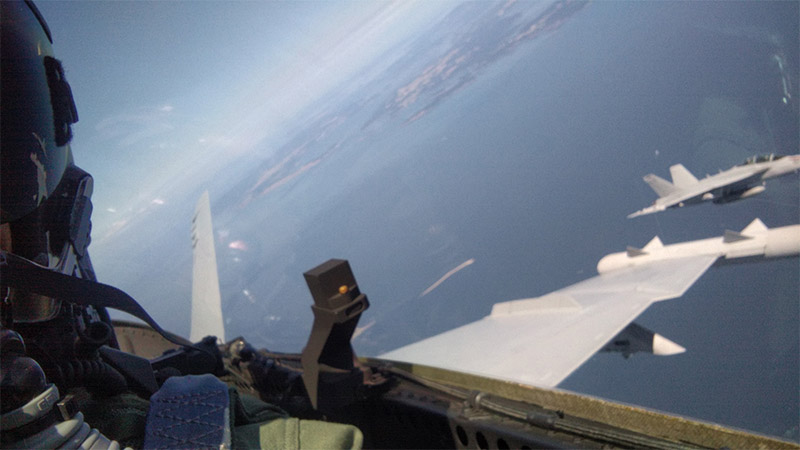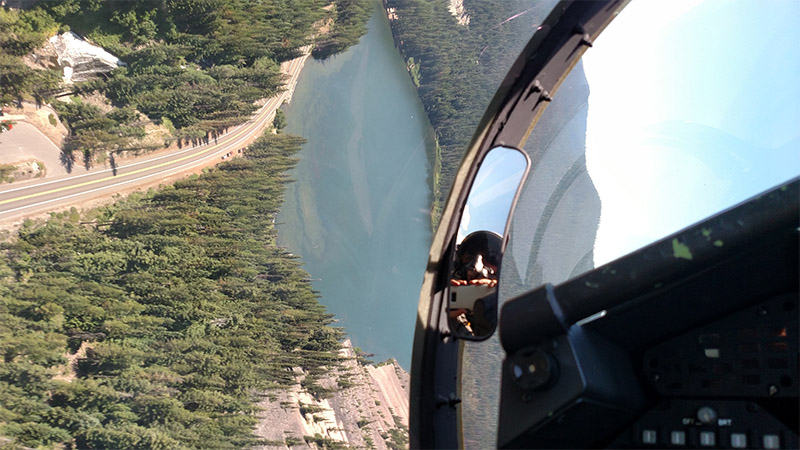 Marine OCS:
Marine option midshipmen are required to attend Marine Corps Officer Candidates School, a rigorous 6-week course that is challenging both mentally and physically. Marine options must complete OCS in the summer before senior year in order to receive a commission in the Marine Corps.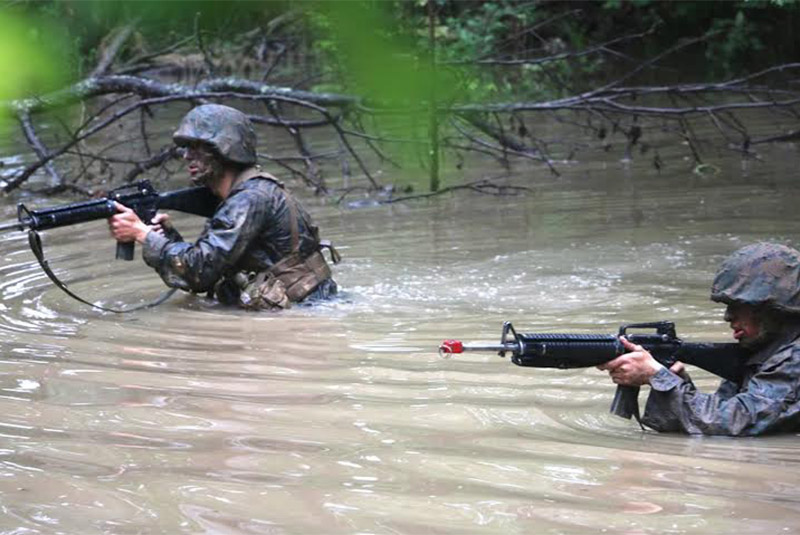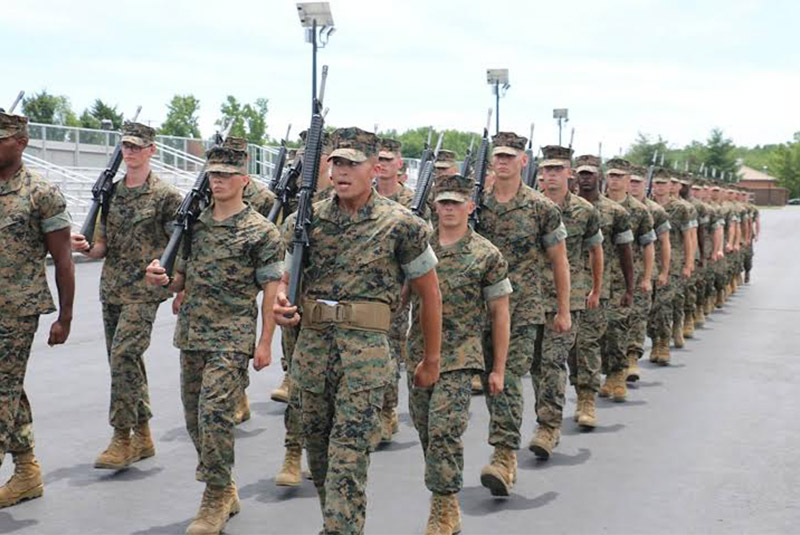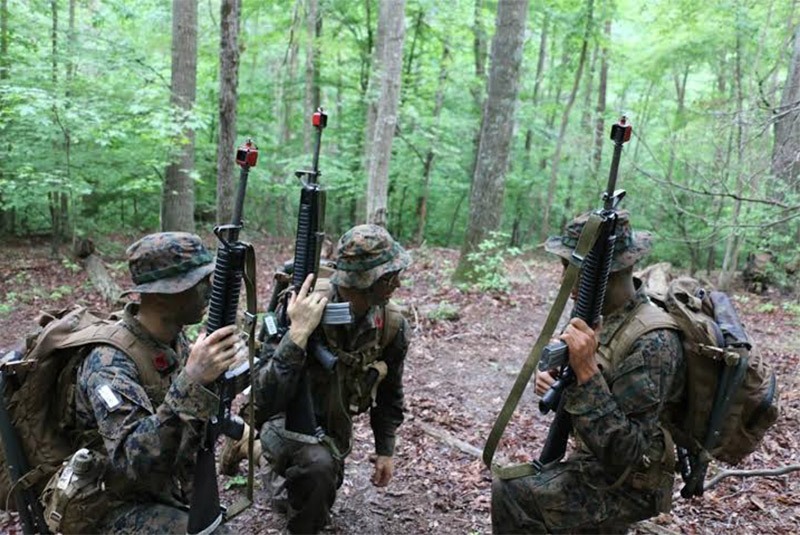 Foreign Exchange Cruise:
Select midshipmen will have the opportunity to conduct their summer cruise with an allied nation's navy. Recently, one of our midshipman spent time with Japan's Maritime Self-Defense Force: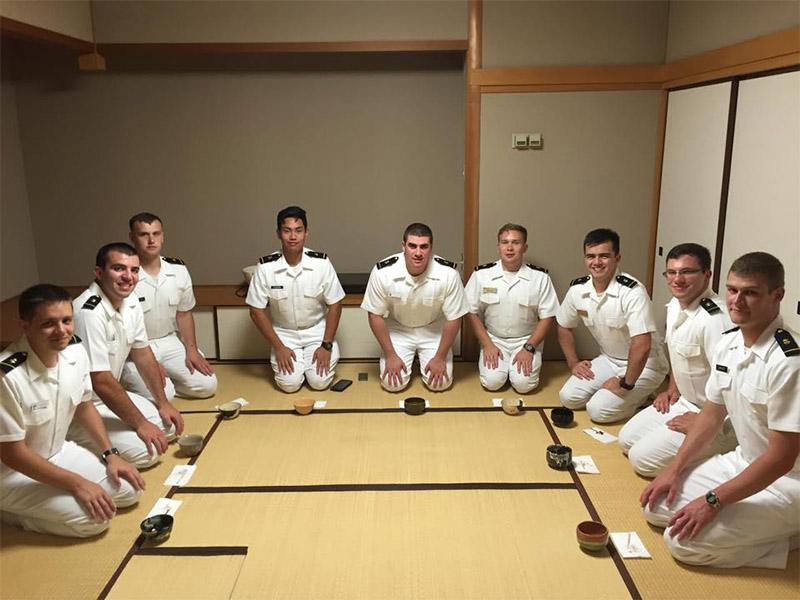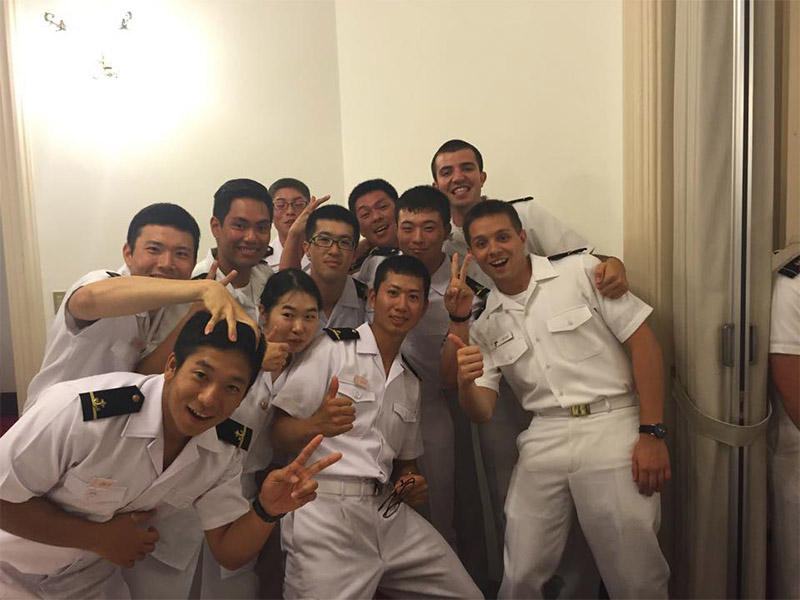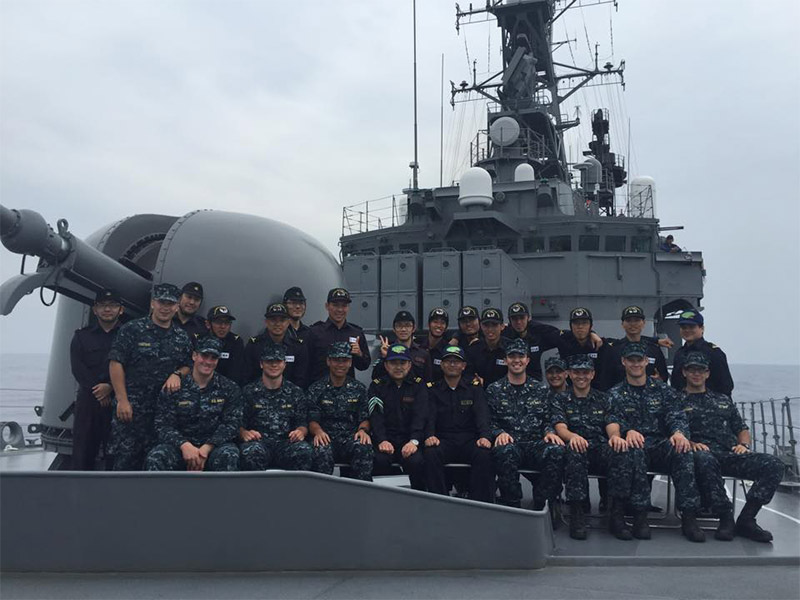 American and Japanese midshipmen aboard the JMSDF Setogiri, alongside the USS Fitzgerald (DDG 62):